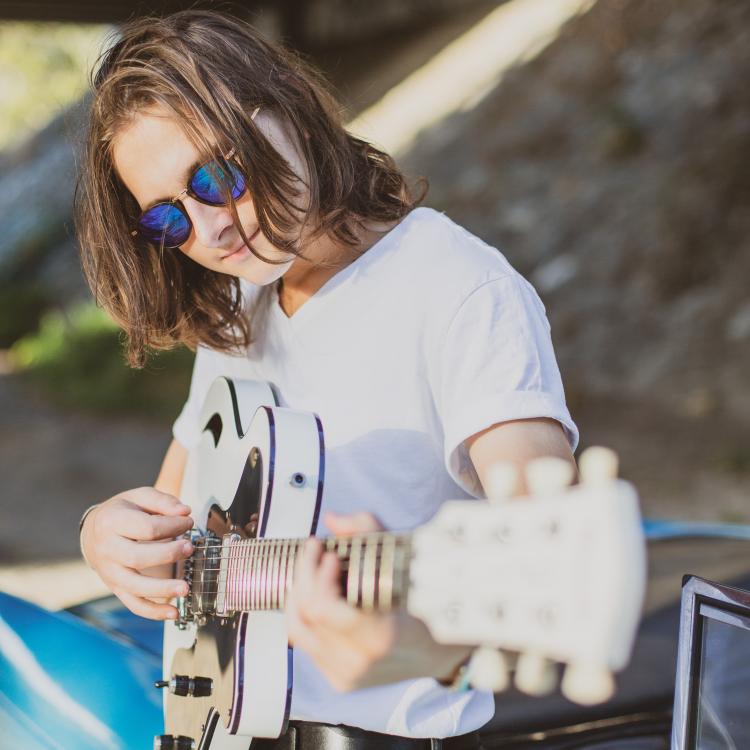 Harry J Hart
With guitar licks that melt faces and a voice that melts hearts, 18-year-old Harry J Hart is what you didn't know you've been waiting for.  The 2018 Bluesfest Busking Comp Best Overall Guitarist and Queensland Music Awards Finalist is bringing a contemporary twist to grungy, bluesy alt-rock.  At age 14 Harry was named alongside Amy Shark and Emily Warramurra as a Musician to Watch by Samantha Morris of the Gold Coast Music Awards. 
Keen to be a master of his craft, Harry is a graduate of the specialist Music Industry College.  The last two years have also seen Harry travel to Boston to study guitar at Berklee College of Music's Summer School. 
Harry has trained with Tom Morello (Rage Against the Machine), Nuno Bettencourt (Extreme), Tomo Fujita, Bibi McGill (guitarist to Pink and Beyonce) and Australia's own Rick Price.  This diversity shines through in the music Harry writes.  His band project is influenced by artists ranging from John Mayer and early Maroon 5 to Arctic Monkeys and Silverchair - and delivers a banger of a performance.