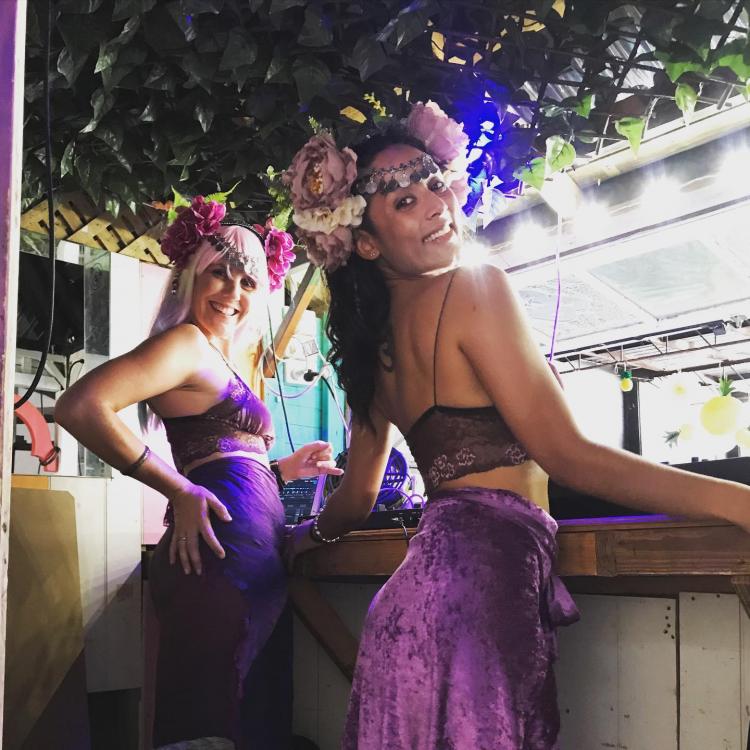 Rahel vs. LustR
LustR and Rahel share an alluring and playful essence as they mix and mash earthy bass lines, ethnic rhythms, and deep electronica, taking you on a safari of smiling, soulful movement. 
Hailing from the Byron Bay Shire, this duo have recently joined forces with intention to share sounds that will elevate the heart and drop the booty low. 
LustR and Rahel have a knack for blending graceful, etheric sounds while dropping that dirty bass in your face. These enchanting mixtresses shared their first gig together at the Wonky Queenslander's Afternoon Delight party, and with gigs lined up in the Northern Rivers including Sunday Kicks and Warm Up, they are excited to be spreading their love and music together in 2020.