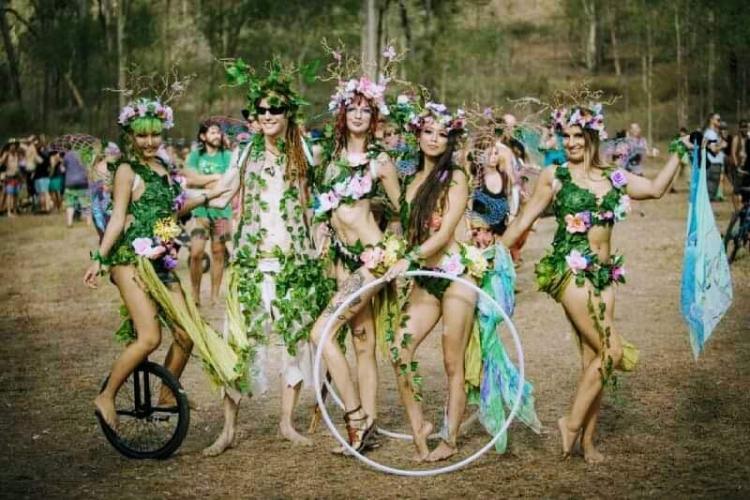 Fantastic Flow Faeries
Fantastic Flow Faeries are a fully interactive and ore inspiring roaming fairy pod. With their outstanding forest made outfits, the fairy pod flies around spreading their endless supply of glorious forest energies, enchanting everyone they encounter. 
With their mystifying magical talents with flow, LED, fire props and their never ending supply of fairy dust and bubbles, this fairy pod will enchant any space. The innocent nature of these pure rays of sunshine will entice everyone to join in on their forest shenanigans.