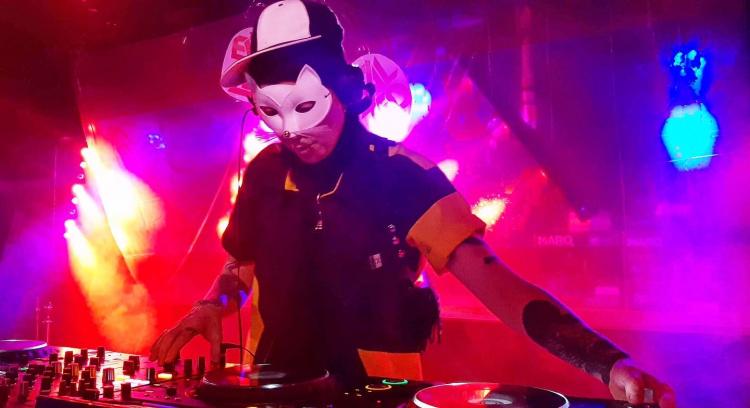 Boom Boom Bean Selecta
Leonie Rhodes is an established, acquired and award-winning Non-Binary artist and facilitator from South London, now working from Brisbane on unceeded Jagera and Turrbal land and Melbourne on unceeded Boon Wurrung and Woiwurrung (Wurundjeri) land of the Kulin Nation.
Leonie works in a Trans-disciplinary practice space, resisting the boundaries of institutionalised art production. Influenced by the figurative and religious history of art, graffiti and international underground counter-cultures, they make paintings, sculpture, performances, events and public participatory installations. Leonie uses public events involving collaborations with other artists and the general public as platforms for approaching issues of identity and marginalisation with awareness of greater intersectional systems, the archetypal and symbolic nature of those systems, and the history of diverse communities and ecologies living within them.
Their work has a therapeutic and political sensibility across mediums, utilising radical intimacy and care, while remaining contextualised in a subversive street practice. Leonie has been a 'yoga' and 'tantra' practitioner for 10 years. They work to demystify and increase accessibility to esoteric (hidden) and exclusive practices which we should all have access to. In this workshop you won't be asked to sound OM or gaze into anyones eyes and no one will touch you but you will be given practical techniques and ideas to take home about how to expand your pleasure. 
They DJ as their alter ego, a cat called 'Boom Boom Bean Selecta' who is known for historically informed and thoughtfully mixed dance floor experiences.