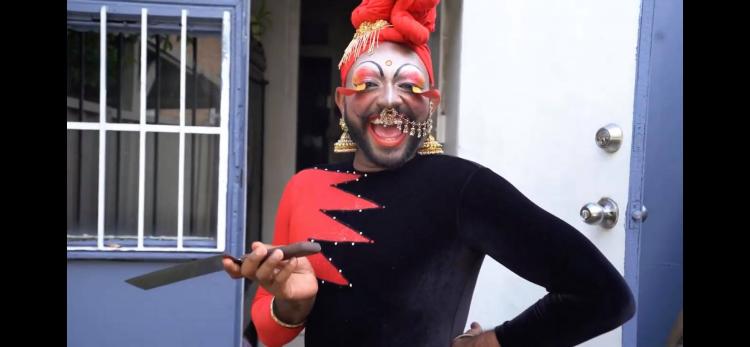 Radha
The Diva from India who stirs questions of race, gender and migration through the lens of food. 
Growing up in a modern matriarchal Indian family in Singapore, Shahmen processes his sense of displacement from home as RadhaLa Bia, the Diva from India, who entered the country by dubious means.
Moving to Australia has given Shahmen multiple perspectives on migration, culture, race, colonisation and gender identity. Some of these issues cannot be discussed openly in Singapore or as himself, and finds expression in his alter ego.
Drawing on a background in biomedical science, cooking and interior design, Radha's performances create holistic experiences that encompass culinary science and spatial dynamics,
Spiced with family stories, Radha's shows range across pop culture, social media and an understanding of Australia as a foreign body.