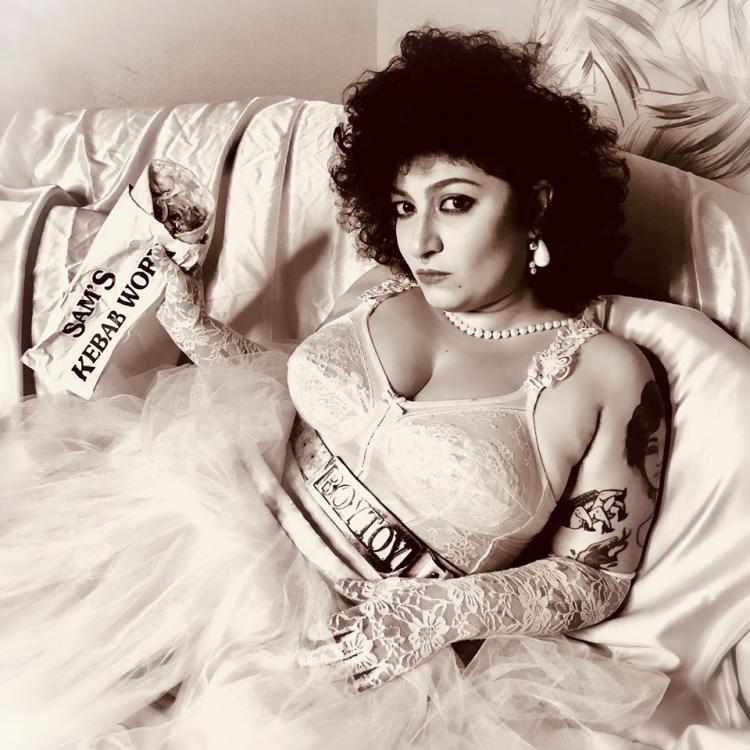 Sammaneh Poursh
Sammaneh Poursh is a Queer Muslim who arrived in Australia as a refugee after the Iranian Revolution, growing up on the problematic paradise of the Gold Coast.
Sammaneh is hereditary witch, writer, performer and DJ. Their work has appeared at Manchester Contemporary Art Fair, Sluice Art Fair London, Biennale of Sydney and Queensland Poetry Festival. Sammaneh's work plays with identity, ritual, the Body, diaspora, Middle Eastern and Western histories, and comedy as a way to address trauma. 
Sammaneh's sold out Melbourne Fringe Festival 2019 production Like A Persian was mentored by eco sex goddess Betty Grumble.  They have have worked with punk poet Lydia Lunch and are a contributing writer for SBS Australia.