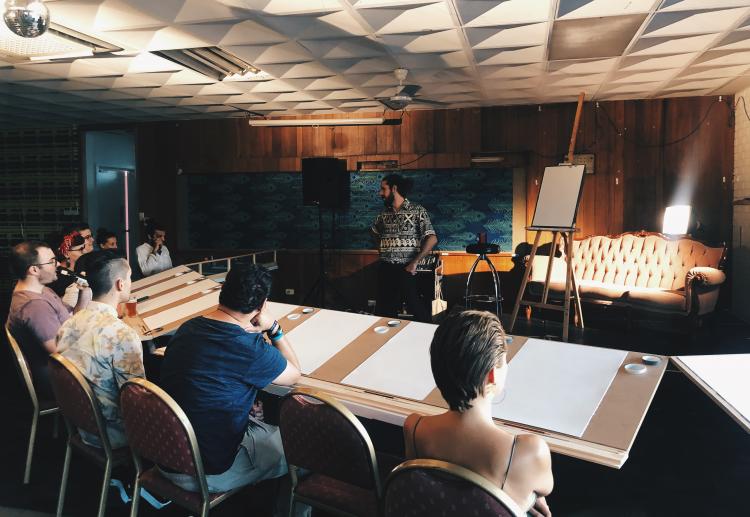 Boss Moxi Ink & Drink
Fans of Boss Moxi have followed our extravagant musical experiences, but now we'd like to provide a better insight into the arthouse of Boss Moxi, through the graphic novel, the story and the artwork. Band leader and workshop curator Brayden Doig is a remarkable self-taught talent and will be teaching each class.
For absolutely anyone, of all skill levels! These are unique, therapeutic & inviting Art Classes curated in a non-judgemental and encouraging atmosphere amongst our beautiful Jungle!