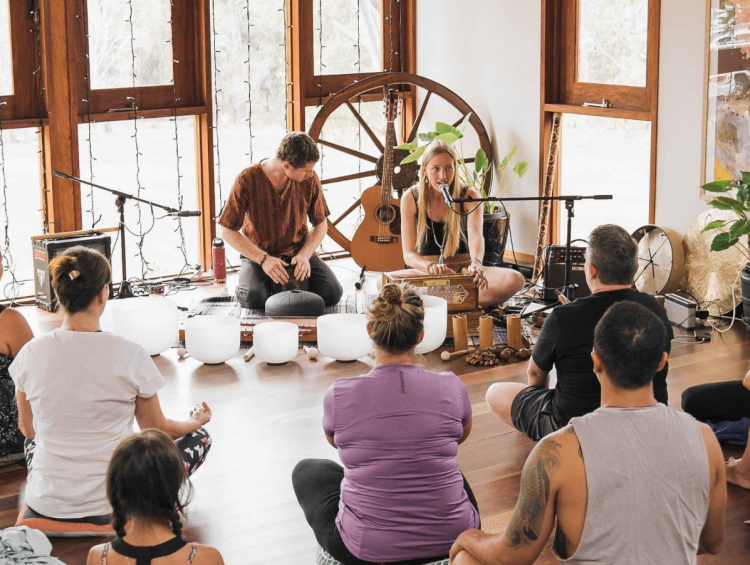 Sound Connection - Nada Yoga Workshop
In this workshop we connect to our inner self and those around us, through the medium of sound. We do this in many different ways; from vocal toning, to yoga postures combined with mantras, chanting, and sound meditation. 
Everyone can join in, and share their unique sound.