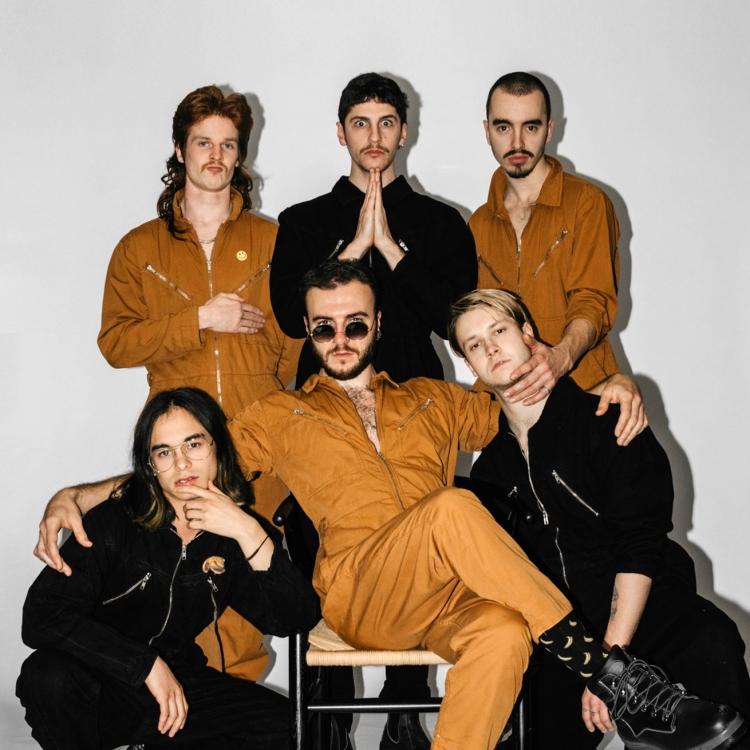 Thunder Fox
Drenched in the indiscriminate combination of countless musical influences old and new, Thunder Fox provides a passionate barrage of groove-instilling noise through shredding guitar solos, titillating vocalisation, tight horn lines and stank bass 'n drum feel.
This Sydney based 6-piece has been performing across the country on several domestic tours with its current line-up since the beginning of 2017 (visiting such festivals such as Lost Paradise, Caloundra Music Festival and Subsonic Music Festival) and have partnered with 123 Agency in 2018 as they continue to fulfill their reputation as one of Australia's top up-and-coming independent acts.
The European Summer of 2018 saw Thunder Fox embark on their first international tour, making their mark on new audiences in the Netherlands, Germany, The UK, France, Spain, Switzerland, and Italy.
With fingers dipped generously in the juices of Led Zeppelin, Jeff Buckley, Anderson Paak and the Chili Peppers, Thunder Fox culminates in something as catchy as it is unique while delivering an ecstatic live experience that devoted fans continue to crave.