Camping, Travel and Event Info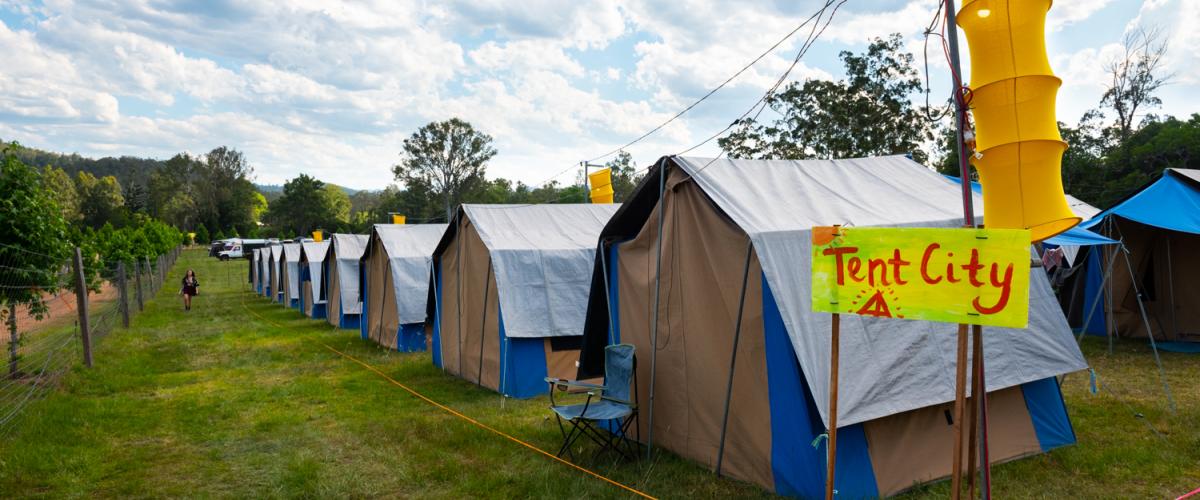 Jungle Love is in a new secret location in the Mary Valley region, Queensland close to the Sunshine Coast taking place May 1 - 3 (Labour Day Long Weekend) . We have kept the exact location a secret and will reveal by email only to those who have purchased a ticket.
Getting There

Traveling by Car
It takes roughly 2 - 2.5 hours on a good day from Brisbane to the site and about 70 minutes from Nambour.

Every vehicle coming to site will require a Vehicle Pass.  These can be purchased through the Ticketing link. Large vehicles such as Toyota Coasters, or caravans will need to purchase a Large Vehicle Pass.
All vehicles can park in the campgrounds. There are no reserved campgrounds it's first in best dressed.. There are no powered sites.

Traveling by Bus
We have buses to the festival travelling from Bowen Hills in Brisbane, stopping at Nambour station on the way. By taking the bus you'll reduce your carbon footprint even more and you'll have a safer journey home on Monday when you're fatigued. There will most likely be an RBT/RDT on the road leaving the festival site this year so taking the bus is also a good way to not have to worry about it when heading home.
Bus tickets are available through our ticketing page
 
Camping
Camping is included in the ticket price and allows you to camp on site Friday May 1, Saturday May 2 and Sunday May 3. 

Tent City Camping
If you want the luxury of not having to set up a tent and bed, or pack it down at the end of the festival (and also have the peace of mind knowing your tent is fully waterproof), then book a tent through Tent City. You can book via Tent City's website HERE


Gates Open
Gates open at 9am Friday May 1st.